Furnace Oil Additive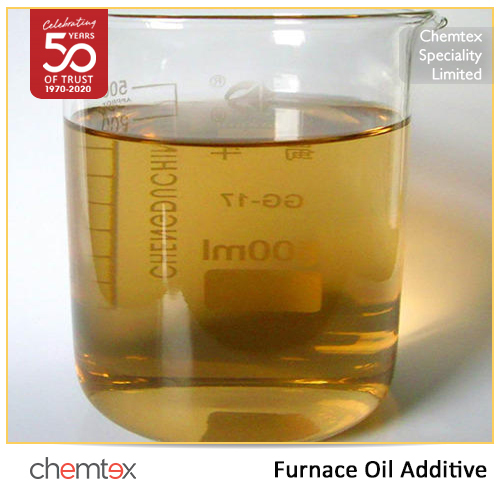 Furnace Oil Additive
Product Description
Furnace Oil Additive
Furnace Oil Additive helps to reduce viscosity of the fuel and increases the flow rate of the same. Using this chemical enhances the combustion efficiency of the fluid and remove the flaky substances from the heat transfer surface, increasing their performance.

Use, properties and Benefits
Furnace Oil Additive is a chemical compound which is known to boost the lubricant performance of the base oil. This is accessible to modify the performance of several lubricants as well as functional fluids. This is accessible with an ability to perform one or more specific purposes in combination with other additives. This is apt for the specified end-use application and is highly demanded for the automotive engine crankcase emollients. Furnace Oil Additive is utilized as a combustion corrector and can lessen the formation of carbon and soot.
Furnace Oil Additive Key Features:

Ability to work at sub-zero temperatures
Ensures total combustion
Cost effective dosage

Details :
Form : Liquid
Appearance : Clear
Brand : CHEMTEX
Solubility : Miscible
Packing : HDPE