Fuel Lubricity Improver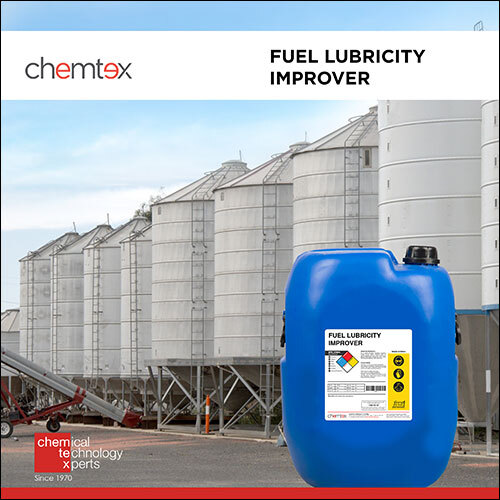 Fuel Lubricity Improver
Price And Quantity
Product Specifications
Industrial

Fuel Lubricity Improver
Product Description
"Diesel / Fuel Lubricity Improver are polymerized additive that on application, improves or rather boosts the lubricity co-efficient of the fuel having low sulphur content so as to avoid wear and tear of pumps and engines. Chemtex's fuel improver formulation transmits effective boundary lubrication for a wide range of diesel and fuels, ensuring a cost-effective way to protect against engine fouling and reducing maintenance costs.
Key Features and Benefits
Specifically formulated for ULS (Ultra Low Sulphur) Fuels
Imparts excellent lubriciation to engine components
Compatible with all other fuel additives
Does not affect the attributes of diesel or fuel
Well suited to be used even in cold temperature
Significant reduction in potential operational issues, ensuring better engine performance"