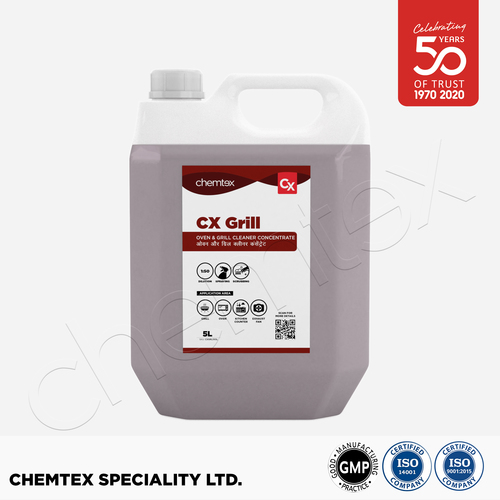 Cx Grill - Oven & Grill Grease Remover Concentrate
Product Description
Cx Grill - Oven & Grill Grease Remover Concentrate
Heavy-duty Oven & Grill Cleaner Concentrate for rapid and effective removal of heavy carbonaceous and baked on deposits from equipment such as ovens, grills, fryers, hot plates, etc.
How to Use:
Powerful degreaser cleaner concentrate dissolving heavy grease, oils, and tough carbonized soils suitable for metals, plastic,fiberglass, etc.
For use in commercial & domestic kitchens cleaning, concrete and quarry tile floor scrubbing, food service/kitchen cleaning,duct cleaning, food processing, pressure washing, engine degreasing, parts washing, spray & wipe cleaning, and more.
Non-toxic formula, non-acidic formulation; Noharsh chemical residue
Leaves behind no taint, smell or even a mark on cleaned items