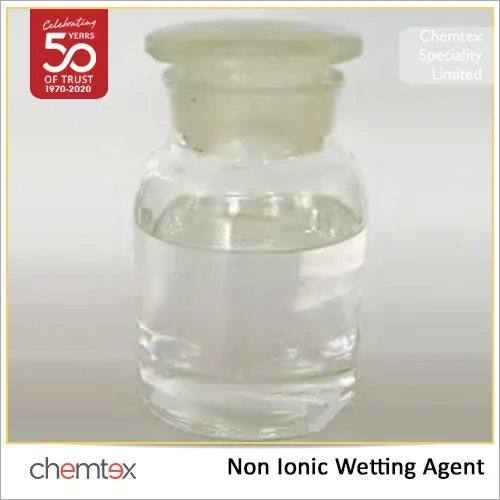 Non Ionic Wetting Agent
Price And Quantity
Product Specifications
Product Description
Non Ionic Wetting Agent designed to break through the suface tension and help it in absorbing moisture or water based chemical more easily instead of repelling. Reduces the advancing contact angle helping displace an air phase at the surface, replacing it with a liquid phase. Compatible with all metals, plastics, ceramic, glass surfaces.

Key Features & Benefits:
• Reduces surface tension of aqueous mixtures
• Produces rapid wetting and spreading on hard to wet surfaces
• Less water requirement
• Homogeneous distribution of spray liquid

Non Ionic Wetting Agents do not ionize in water. A possible advantage for using the product is that it does not react with other ions in the water, which could lead to formation of a precipitate.

Trade Information
Yes

Free samples are available