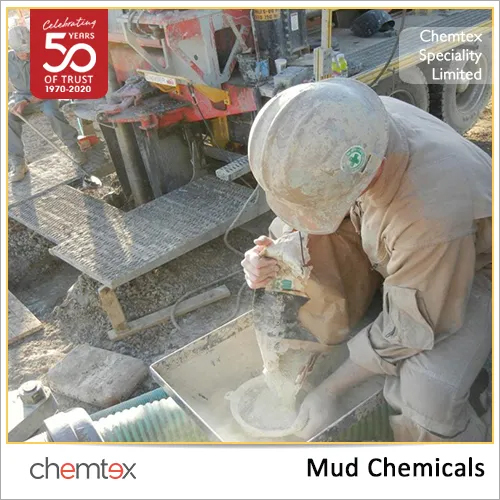 Mud Chemicals
Price And Quantity
Product Specifications
Product Description
Mud Chemicals or Drilling Fluids are used in drilling of boreholes.

Main highlights of mud/ drilling chemicals:
• Cleans the entry by transporting penetrated cuttings to the surface, where they can be mechanically skimmed off before recycle.
• Adjusts or conquers arrangement weights in the wellbore to minimize danger of well-control.
• Supports and balances out the dividers of the wellbore until packaging can be set and established or openhole-finish gear can be introduced.
• Counteracts or minimizes harm to new formation(s).
• Cools and greases up the drillstring and bit.
• Transmits torque to the bit.
• Permits data about the creating formation(s) to be recovered through cuttings examination, logging-while-penetrating information, and wireline logs.
Trade Information
Yes

Free samples are available