DEHA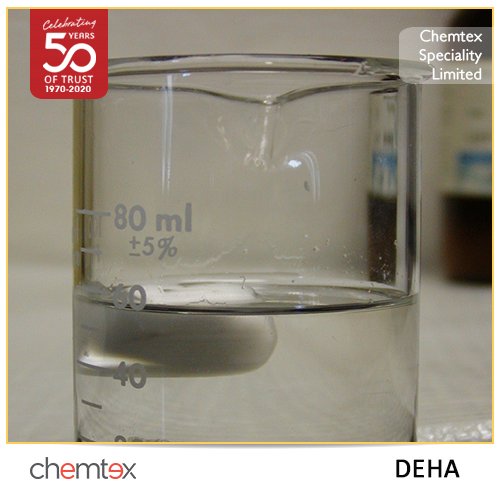 DEHA
Price And Quantity
Product Specifications
Diethylhydroxylamine

Liquid
Recycling Water Treatment, Civil Sanitation
Product Description
Diethyl Hydroxyl Amine(DEHA) serves as a volatile catalyzed oxygen scavenger cum condensate line treatment chemical. The formulation is based on DEHA catalyzed with hydroquinones. Diethyl Hydroxyl Amine reacts with oxygen to form acetates, nitrogen and water. It passivates the metal surfaces in the boiler, and then passes out of the boiler with the steam and act as a metal passivating agent in the return line system.
Key Attributes and Benefits:
Effective condensate line treatment and pH booster
Completely organic compound
Returns to the feed line with the condensate return so passivates total system
Volatile - Does not add TDS to blow down water
Metal passivator and rust converter
Non-toxic and more safe than hydrazine and carbohydrazide based chemicals
Compatible with other treatment chemicals
High rate of reaction with oxygen compared with other oxygen scavengers
It offers a vapour-liquid distribution ratio of 1:3 and thus distributes all along the condensate circuit, ensuring a total control of corrosion.
Trade Information
Yes

Free samples are available