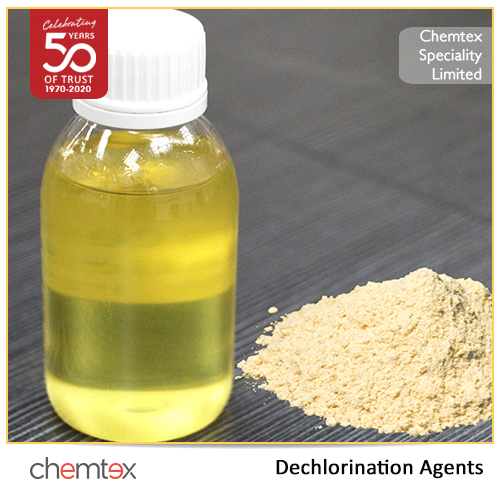 Dechlorination Agents
Price And Quantity
Product Specifications
99%

Dechlorination Agents
Recycling Water Treatment, Civil Sanitation
Product Description
RO Dechlorination Chemical is an excellent RO feed water de-chlorinator. It is a concentrated liquid for the elimination of residual chlorine prior to the RO membrane system. This is important because some membrane materials such as TFC membranes can be irreversibly damaged by the presence of strong oxidizing agents such as chlorine, making dechlorination necessary.
Key Attributes and Benefits
:
Rapid Action With Chlorine: Our RO Dechlorination Chemical is a stabilized product and has rapid action in dechlorination of RO feed water.
Membrane protection: Our Ro Dechlorination Chemical protects polyamide membranes (tfc layer) from degradation to oxidation by excess chlorine present in RO feed water.
Ease to Use: Our RO Dechlorination Chemical is a liquid product and therefore is easy to handle and dose when compared with conventional solid/powder products.
Stable And Effective: Our RO Dechlorination Chemical is much more stable and highly effective than conventional chemicals used for dechlorination.
Trade Information
Yes

Free samples are available